The Wharf ~ Restaurant & Lodging ~ Fort Bragg, CA
Open Noon to Six on Christmas Eve. Closed Christmas Day.
The Wharf, located in the heart of Noyo Fishing Village, has been a favorite spot of locals and coastal visitors since the 1950s. Initially a coffee shop where fishermen like to gather to watch the tides rise and fall. Later to become a full service restaurant, lounge and hotel.
Panoramic views of the Noyo River and the Pacific Ocean create a unique atmosphere while guests relax and enjoy a cocktail or one of the specialties of the house featuring fresh fish, steak, outstanding prime rib and many other fine menu selections.
Located at The Wharf, Anchor Lodge offers convenient and unique overnight accommodations. Modern waterfront rooms with private decks extending over the water allow the visitor to become a part of the river life of this quaint fishing village.
THE WHARF LOCALS NIGHT
Every Sunday & Monday in December
Take 20% off one menu item of your choice.
Must present a photo ID with local address
(Westport to Albion including Comptche).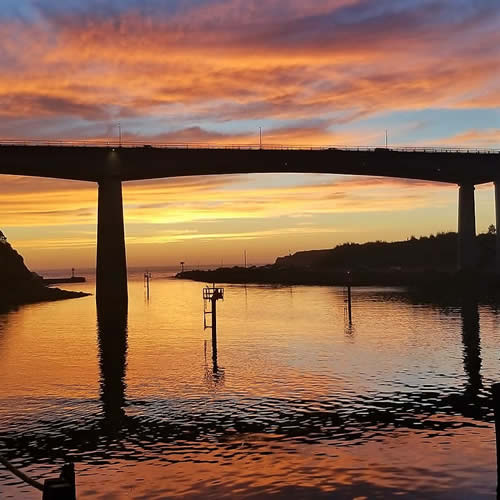 Stunning Views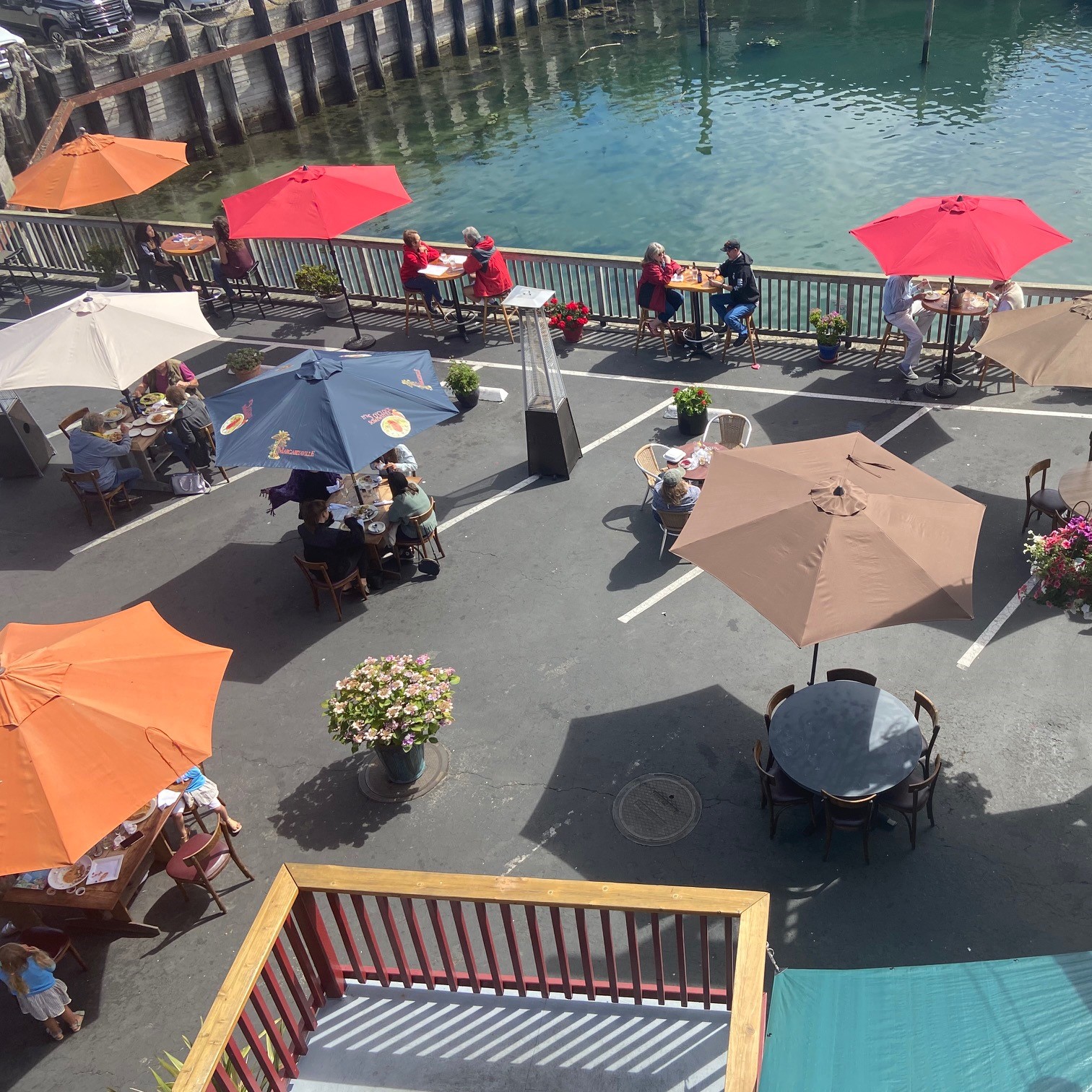 Outdoor Dining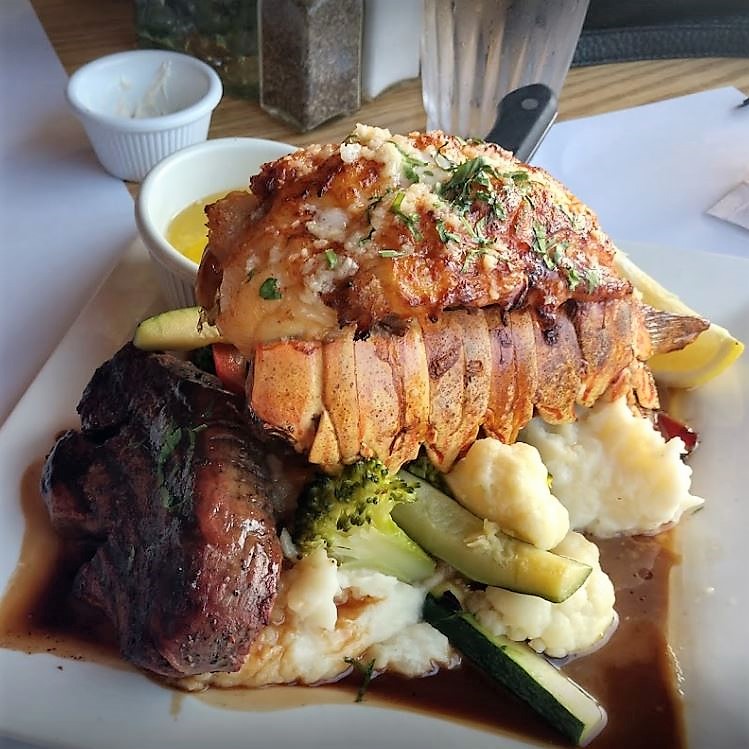 Extraordinarily Delicious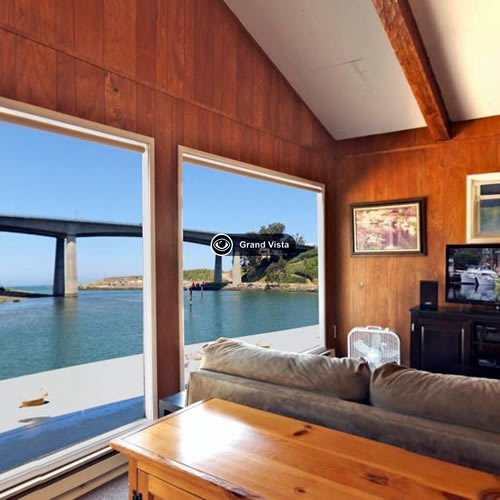 Waterfront Lodging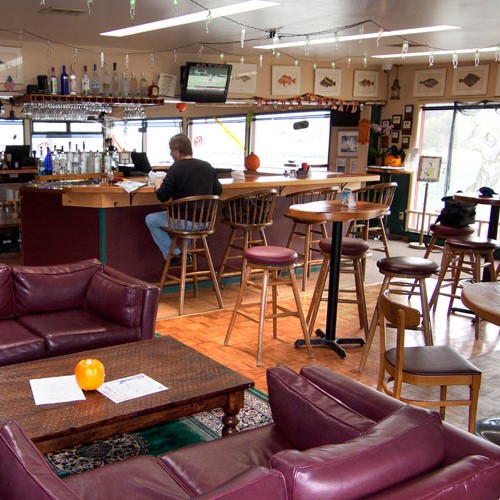 Expansive Lounge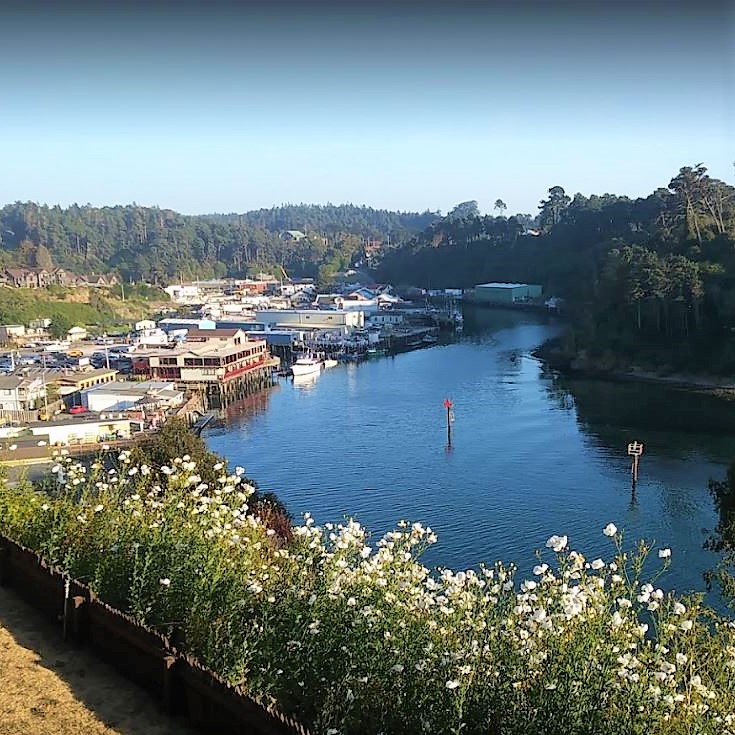 Remarkable Setting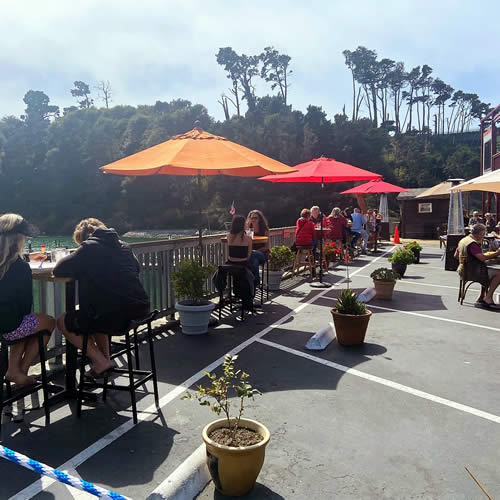 Covid-19 Safety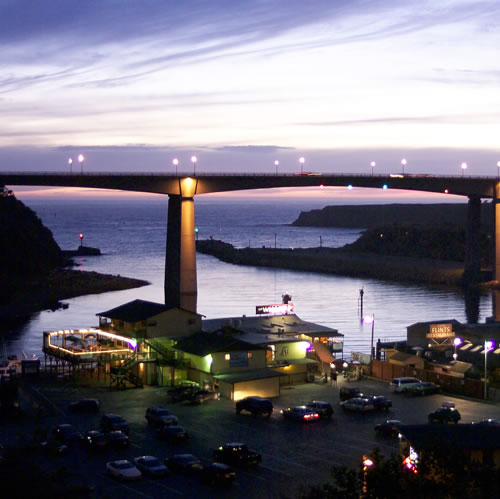 Welcome to The Wharf!